Greetings Elders!
With pleasure I would like to announce the names of four new officers for the Elders of the Republic and Elders of the Sith guilds. They are Cassus, Sab'io, Nessarose, and Nathan. Congratulations to each of you and thank you for accepting!
Our existing officers (Celsfalia, Kallinos, Nugg, Arizon and De-Reez) felt it was time to expand our upper ranks. While we all remain committed to the game, our families and work have kept us very busy of late. The more ideas and hands to share the load will enrich our guilds and cultivate growth. We choose these four because of their longstanding and consistent presence within our guilds, their generous and charitable spirit, and their contributions in building up the guilds. This does not mean that there are not others that fulfill these requirements, but in discussion it was these four that clearly excel and rise to the top. Thank you to each member of the guilds, present and past. All of us together have worked to make this a wonderful place to find a digital home away form home.
Recently, I attended a service and reception in honor of a newly elected abbot (leader) of a monastery of historical and social prominence here in Oregon. There were many religious, social, and government officials in attendance. One person offered the cliché "My congratulations…and my condolences!" However, I was edified when the new abbot responded, "No! Not condolences. It is my pleasure to serve my brothers and the people." Reflecting on that statement, I hope that I can bring that sort of generosity to my own real life work in the City of Portland, the State of Oregon, to my personal relationships, and in my service to you as your Guildmaster. It is been my personal experience that titles and position can be pretty empty in and of themselves. However when those who hold offices serve those who they lead and place their power at the disposal of others, then they truly become great leaders. I urge our new officers to remember this. You my friends have not accepted positions of power for yourselves, but of service to others. Thank you!
May the Force be with You!
Grand Master Celsfalia, Elders of the Republic
Keeper Celiallia, Elders of the Sith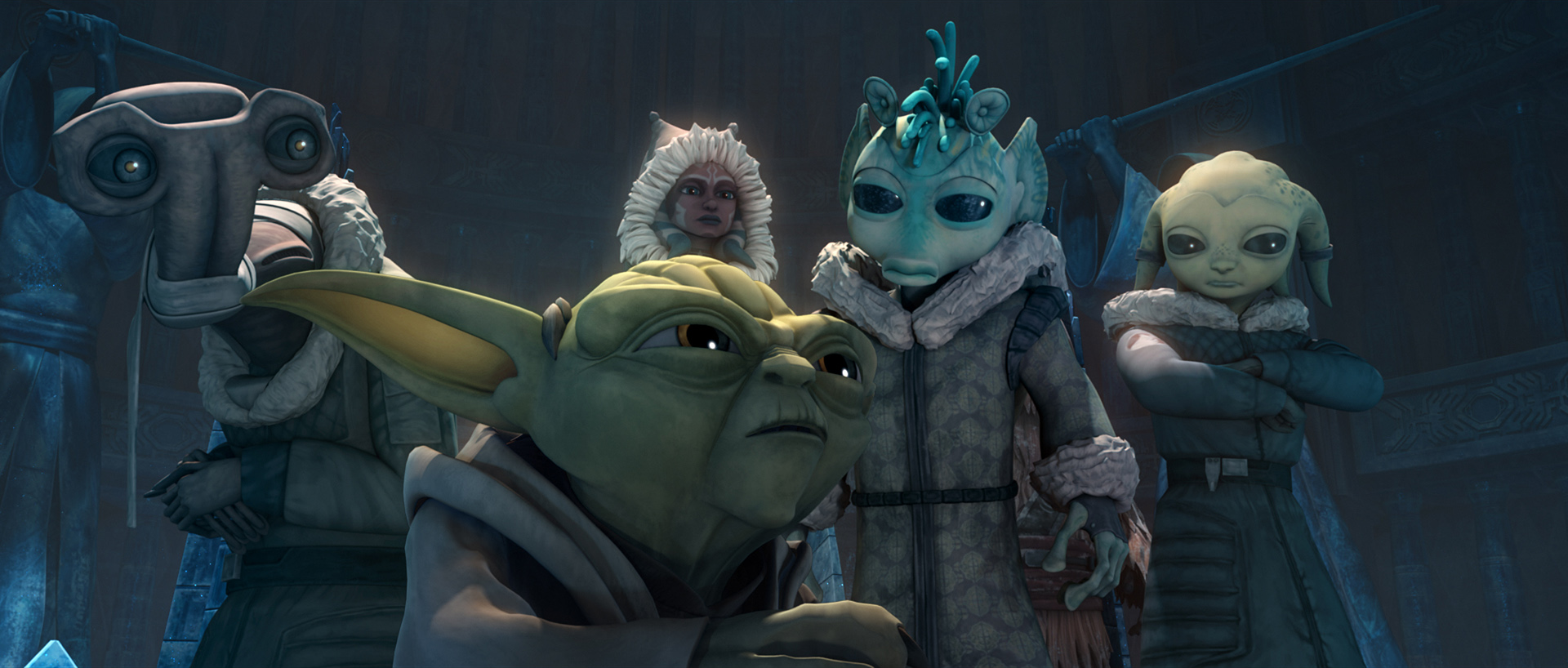 Greetings all!
Too much time has passed since I wrote you all a message. It seems that many of us have been traveling about this summer. So have I and I have been super busy with my own real life duties in this galaxy. By the time I get in game in the evening, I am pretty much ready to relax by killing enemies of the Republic, or Empire as the case may be.
It looks like we have some changes coming in game again very soon. Changes are always daunting at first, but we find a way to deal with them and have fun anyway.
In recent months and even recent days we have welcomed some great new members. Some are seasoned players from other servers and some are new players entirely.
Lately, some of us have teamed up with people who want to practice a new role or try hard mode flashpoints for the first time. Please do not be afraid to ask if you want to try something new, because some us solo or go into ops and flashpoints with reduced numbers for the challenge. You will not hold us back , but on the contrary we will all hone our skills. Even I have tried some healing again after a long hiatus and you my guildmates have been so very patient with me!
May the Force be with you!
Celsfalia, Guildmaster